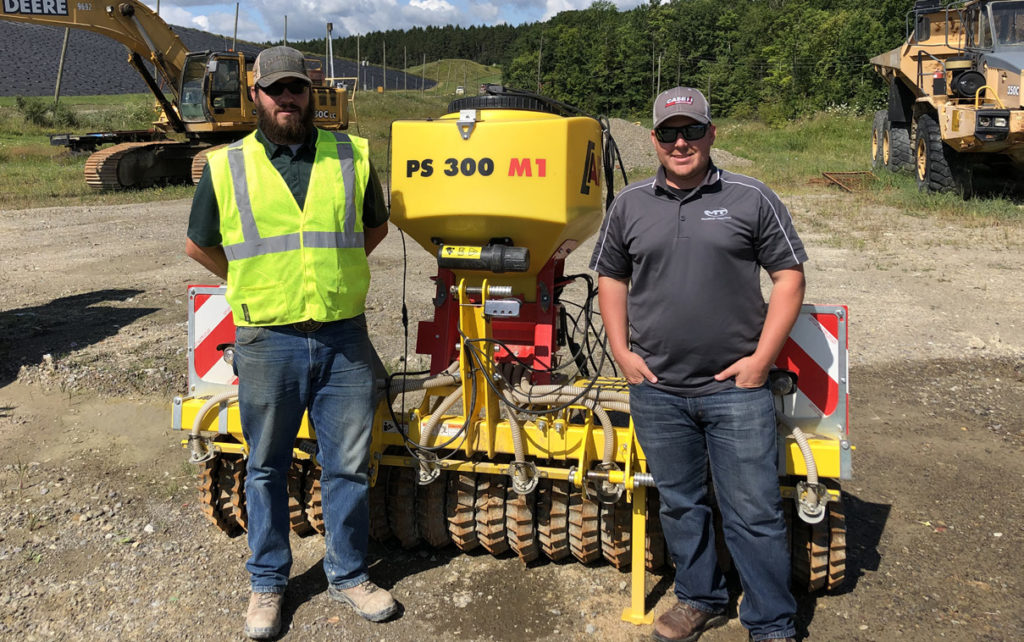 "We are very impressed with the results! It is a simple and easy to use product and this is the best grass we have established on these slopes in the … years I've been with the company."

-Josh Hailey, Operations Manager at Highland Landfill Angelic New York
COST: One time purchase of a GW roller equals half the cost of hydro seeding a landfill for one year. Savings many times over the years to come.
SCHEDULE: Be in charge of your own schedule and staff versus waiting for one of the few hydro seed companies to become available.
TIME: It takes two days to complete the entire job on this landfill, compared to the 10-20 days it used to take using a hydro seeder.
RESULTS: The cultipacker on the GW roller pressed the seeds down, which assures good seed to soil contact and reduces spotty and weed filled areas.
Small Implements – Big Impacts – Amazing Results!
Check out APV implements on their Products Page.