A&B Eagle Line Equipment, Inc. was established in 1987 in Athens, Tennessee with Arnold Whitted and Betty Lauth (the A & B), selling farm equipment and trailers. Shortly after the company started, Ron Lauth joined as the General Manager. Arnold and Ron began designing the line of equipment. Michael Lauth joined in 1989 focusing on Sales and Manufacturing. Mary Beth Lauth joined in 1990 to manage the office.
In 1999, the manufacturing plant and office were moved to a larger site and a new building just south of Sweetwater, Tennessee. The new building provided much needed space to expand the product line.
Cummings and Bricker distributes A&B Eagleline products in Connecticut, Delaware, Indiana, Maine, Maryland, Massachusetts, Michigan, New Hampshire, New Jersey, New York, North Carolina, Ohio, Pennsylvania, Rhode Island, South Carolina, Vermont, Virginia, and West Virginia.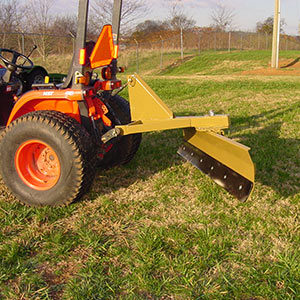 Sorry, there are no videos for A&B Eagle Line. Check back soon.